The Seven of Water shows up when your sensitivities and emotions are at maximum capacity. So it makes sense that the Seven of Water appears during Pisces Season, the most sensitive astrological sign of them all. Have you found yourself wanting to numb-out or disengage—avoiding things that make you uncomfortable or abandoning yourself and your needs?
This is not the time to do that.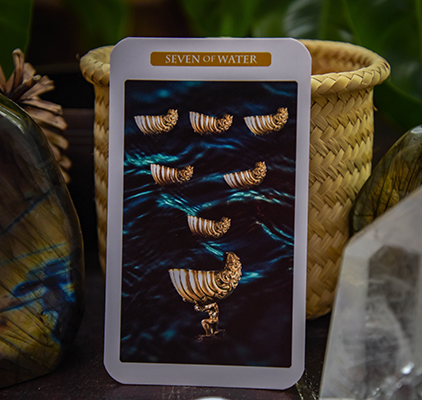 It seems so contradictory to look out and finally see the first signs of Spring shining, yet inside, your light may feel dim. As hard as it may seem to keep your head above water, that is exactly what you must strive to do. As a child, we learn to not panic when we go too deep in the pool or ocean, instructed instead to tread water, swim gently, and calmly breathe. Pisces energy can go dark fast, and if you're feeling this way, there's no shame in reaching out for support, beginning therapy, and/or, for the first time for some, finally stating your needs. That's how you intentionally stay buoyant. That's how you move with the energetic renewal of Spring. It's slow and delicate, temperatures rising and falling gently. Yet always, there's a breeze. Let that gentleness, those ups and downs of nature, remind you that you too, are worthy of renewal and healing.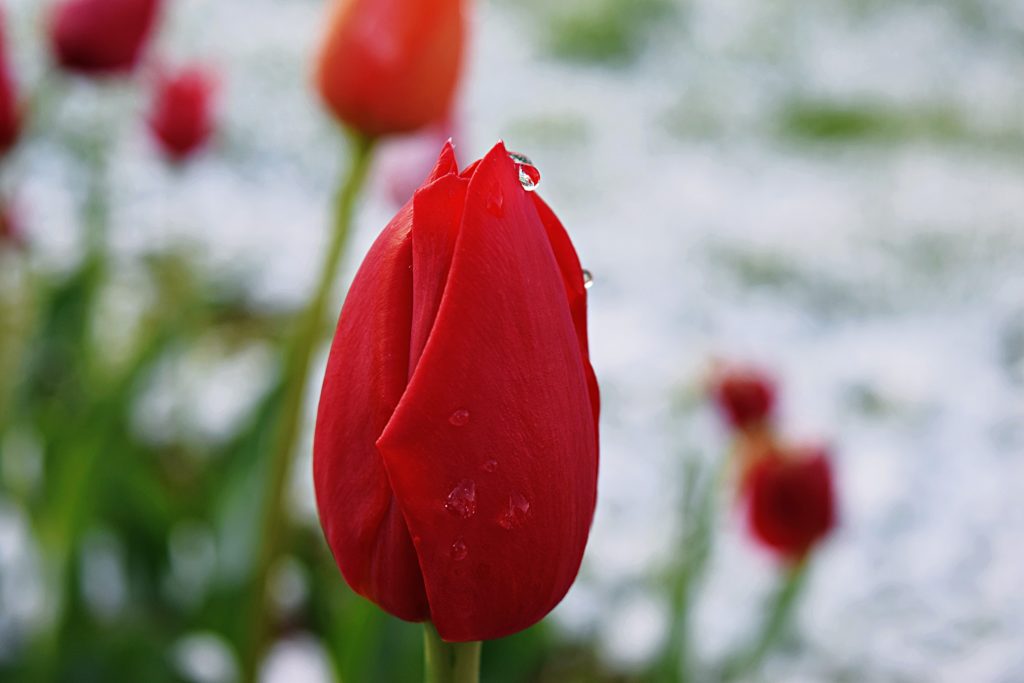 The beauty of both Pisces energy and the Seven of Water is to believe what you know and feel to be true. Your intuition, your sacred soul messages, are not trying to deceive you. They want to guide you to the scary places where the Divine will support your true heart's calling.
So why is it essential you do the work required to stay afloat? No one likes to re-do work in general, and when that rework is on an emotional level, it can be exhausting. Given we come here to incorporate lessons and work through past-life karma, bringing your needs to the light of day so you can ACTIVATE healing guarantees you will no longer repeat these patterns. The healing begins now, and your future self (and selves) will thank you for your vulnerability and bravery.
---
P.S. Did you know that not only is Pluto still a planet, but its energy and movement are about to set the tone for the Great Shift that begins this March 2023? Check out my recent podcast episode to learn more about this pivotal moment in time—bringing transformation and rejuvenation, especially in the realm of technology and transparency. You'll learn what to watch out for, how to best prepare, and be invited to find your personal power as we unite globally under Pluto's rule.