What happens when you follow your curiosity about the Spiritual World? You naturally are designed to have a spiritual connection, and there are many pathways to achieving that. Finding a spiritual support system can feel a lot like fumbling around in a dark room you've never entered before. Taking those first steps can feel intimidating. And, on top of those initial fears is the question: What happens when you turn on the light?
Connecting to your inner guidance and the Spirit world is the foundation of self-care. The energetic plane is where everything begins, and your soul's home-base. It's where you go to plant seeds that fuel your entire life—your relationships (first with self), career, health (mental, emotional, physical) and overall well-being. It's the Energetic spring that continuously and eternally nurtures you, providing guidance, support, and clarity as you step into each day and each moment.
Committing to this type of deep yet invisible-to-the-naked-eye form of self-care is an investment; one that gives endless returns. Yet taking that leap can feel counter-intuitive, because often when one decides to invest in their personal Energy and power, they are judged by self and by others. It feels selfish. You may have many commitments and people you take care of, and find yourself asking: when there is so much work to be done, how can I commit to and justify working on myself as well?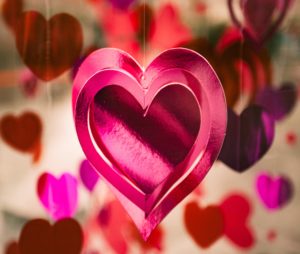 "When I signed up for Athena's Magical Secrets I had no idea what to expect. I just knew I needed to do something that was just for me. Now I can't imagine navigating life without the tools and support the program taught me. I'm a better mother, partner, and participant in this journey we call life. My intuition, trust of self, ability to set boundaries, and make sound decisions have all improved. I needed to let go of so much! Now when I feel triggered by whatever life brings my way, I know that I am strong enough to handle it, and energetically supported in every way. Thank you Brenda, for developing this life-changing program, and thank you to my fellow Athena sisters for being part of my life."

Carrie—Mother, Author, Stylist, Intuitive, Healer
Your entire life is run off the Energy you have, and the Energy accessible to you. Your knowledge and experiences from life as you know it so far has brought you to this beautiful place of contemplation and curiosity. You already know that when you broaden your experiences and grow your knowledge, personal expansion occurs. You're better informed and make choices that honor your highest self and souls calling.
A woman who has a toolbox full of wisdom and support is able to build and maintain whatever challenges the world throws at her. She is empowered: strong and calm.
This strength is your Energetic treasure chest, creating a circle of support that continuously expands supported by a network that is intelligent, empowering and accessible to you—every moment of every day.
"When asked about Athena, I say that Brenda, and Athena, saved my life. But I know this also to be true: I changed my life by being open to Athena and the tools Brenda offers. I made the decision, and the course of my life changed: spiritually, mentally, emotionally, physically and professionally. I cannot even imagine my life without the Athena experience, and without Brenda. It's that simple, and that profound."

Karla—Salon Owner, Womanfester, Mother & Friend
If you possess a seeker's open heart, a curiosity for new ways to connect with life's joy, and a longing to ignite your true heart's fire and desire, I invite you to explore Athena's Magical Secrets—a soul-immersion experiential program for women with a sensitivity and wisdom to know there's more to life than what meets the eye. This program will fulfill your desire to live a more magical life and meet your need to feel part of a community of supportive, wise and powerful women.
You will discover ways to activate the energy of your vision in your field. Spiritual practices, quantum physics, and ritual will amplify your ability to ignite your life and your impact in the world. This activation will support you to bring your heart fire passion from idea to the physical.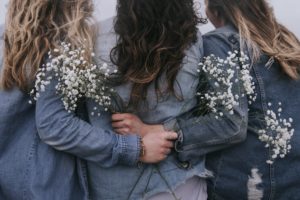 This program is designed for each woman to be and bring her best. The Support of the Athena Sisterhood is one where you are unconditionally seen, heard and valued. It serves as your foundation for your continued elevation in how you live your life. You are supported as you support others towards empowerment and grace. All that is required is to show up fully you, accountable for your powerful light and accessible to your expansive compassion.
"Through the Athena program, I found myself. And as vague as that sounds, it's true. I had been aching to 'come to the surface'. Through Brenda's guidance, meditation and everyday magic, a confident, spiritual, comfortable in my own skin and in my own magic woman was born. I've had the privilege of participating in two Athena courses and have delved deeper into the person I am from each journey. I am emotionally stronger, more compassionate, more understanding of self (as well as humanity), more confident, more comfortable in my beliefs and more loving from it. My life is better for the circle of women I am blessed to call my sisterhood. In my first Athena course, I playfully dubbed it Goddess school. All kidding aside that is what Athena is. It's an education in just how valuable we are as individuals and as a sisterhood. Although the work is very individual, we learn more about ourselves as we celebrate and embrace our sister tribe. And that is just the beginning of the magic. I use the skills, the tools and the magic I learned in Athena daily. I can't imagine my life without Athena, Brenda or my sisters."

Elizabeth—Goddess, Mother, VIP Guest Services Co-ordinator
Athena's Magical Secrets journey delivers Clarity and confidence in your ability to activate the energetic world to support Your True Hearts Desire. Your confidence will come from seeing Clear results from your spiritual practices, sacred boundaries, and rituals—to keep your energy focused and working for you in the most elegant, energized and efficient way. When you are carving your own way, no energy can be wasted.
If you have been wondering, taking classes, reading books and looking for your spark, here are some questions to ask yourself if Athena's Magical Secrets is right for you:
What do you want for yourself? Not just a new something, but from deep within; what's calling to you invest in you right now?
What's at risk if you don't answer this soul's calling?
What's possible if you do say Yes! to you and to the Universe?
"Being part of Athena has changed the path of my life. The bond developed with these incredible women is unmatched. Brenda's gifts, talents, generosity of heart and soul creates a space where walls can be kicked down and obstacles overturned. So MUCH light & love is on the other side! Difficult to describe, but changed for the good."

Jennifer—Executive Chef, Queen of her own Destiny
Athena's Magical Secrets is an 8-month journey for women who are searching for a life filled with:
energetic activation, aka…spiritual practices that deliver an impactful shift in a way that actually works in a dependable way,
spiritual awareness to see, feel and KNOW there's magic in everyday life—instead of getting worn down by the daily grind of survival, and
soul purpose—knowing you are on the right track and living a life that feels fulfilling and joyous.
"…Seriously, Brenda's teaching is pure Magic."

Sofia—Yogic Teacher, Grandmother, Healer, Woman-who-holds-it-all-together Gracefully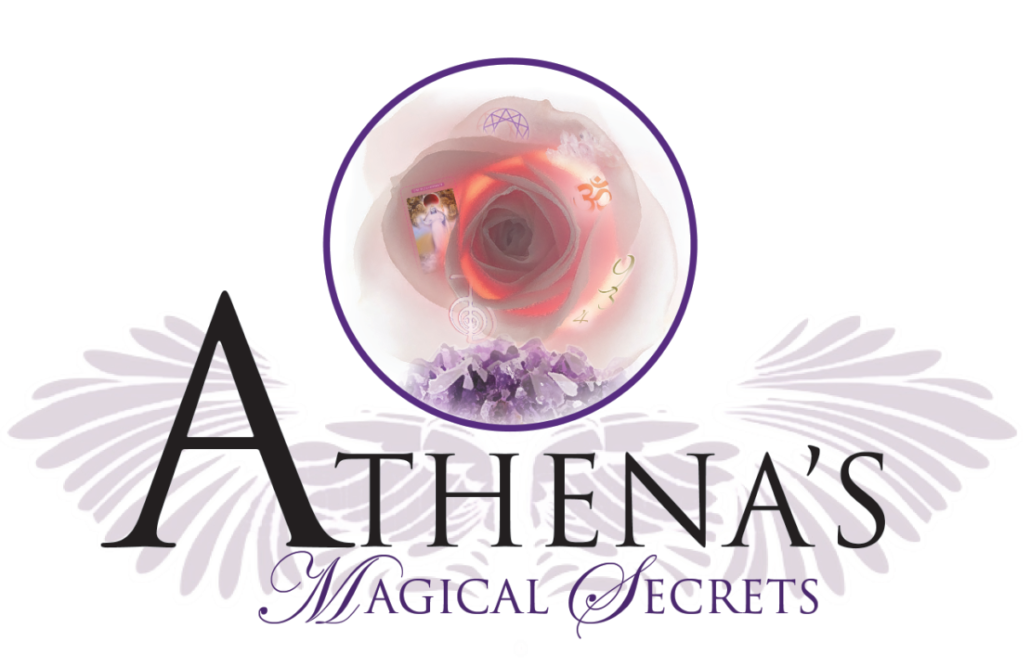 Click here to find more details (dates/times/logistics) of the program.
This year's focus will be basking, cultivating and embodying the vibration of Love. We need it more than ever on the planet and in our lives. I hope you'll consider joining me in this deep dive.
And if you still have questions if Athena's Magical Secrets is right for you, please email us and we'll set up a call.