In my previous two blogs, we've talked quite a bit about how to raise your vibration and how to keep it elevated. Why is keeping your vibe high so essential? Because it's the ultimate result of a dedicated self-care practice, which benefits not only you but each and every living thing around you. 
Self-care leads you down the path of being the best version of who you are meant to be: strong, confidant, embodied, passionate, dedicated, rested, rejuvenated, fulfilled. It's how you can have fun and play while doing good work along the way. It's how you can best serve others, for we all know you cannot give love or inspiration if you first don't show that same love and dedication to your own, and whole, well-being.
Wanting to be your best is what keeps you on your toes. It's motivating, challenging, and it all comes down to vibration. Yes, vibration.
Every living thing in the world lives and gives off vibrations. You operate from this space instinctually, moment-to-moment, every single day. It's that momentum you feel to step forward when a vibration is high. It's that hesitation you feel when the vibe you're near is low.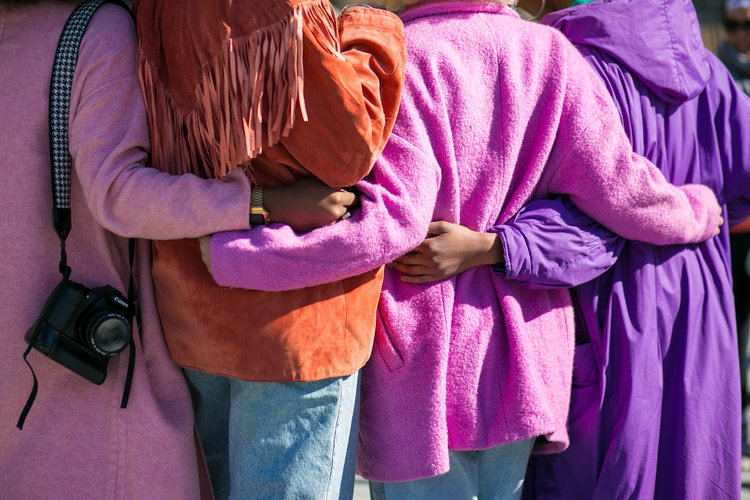 That is why you have to find an effective and impactful way to incorporate self-care into your life. Self-care raises your vibration and your vibration is what dictates the direction of your life and every single relationship you are involved in. If you're 'cranky-pants' and eating junk food, engaged in a bad relationship or unfulfilling work environment, not taking the time to rest or rejuvenate properly, you will be operating with low vibration. And, you will attract others who live in a low-vibe state. See the self-perpetuating cycle?
Focusing on self-care is how we learn new pathways to a better life and a higher vibe. Moving toward and maintaining the vibration you wish to embody takes dedication, patience, self-love, and healthy boundaries. Create the space to make this your number one priority, for when you do, everything is possible.
Compassionate, empathetic people have a tendency to see someone suffering and naturally, they want to help. This is a beautiful yet delicate space to be in, for if someone is hurting your natural response may be to "jump in the hole" with them. Be mindful of this urge, because then we have two people in "the hole," and what good are you if you're literally trapped and wrapped in their low vibration? Remember: you can be compassionate, you can offer blessings and support to those you love. It's good to walk this Earth supporting your fellow humans… but you should do so with healthy boundaries and an abundance of self-love and self-care practices so that you can support your own well-being while encouraging others to do the same.
We become the company we keep. We are the manifestation of our daily habits, patterns, thoughts, and desires. Your job here on Earth is to nurture, invest, and take care of your spiritual, physical, and mental well-being. You cannot change another person's vibration, but through self-care and awareness, you can certainly create and radiate your highest vibe.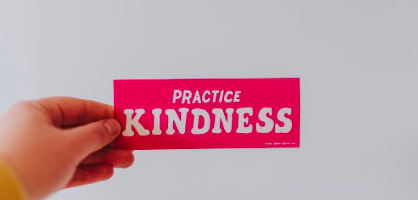 Moms, CEO's, service-minded people — those of you who have a lot of people to take care of; people who depend on your generous heart and limitless energy — you don't have a lot of time for self-care. Make the space for small simple practices you can access throughout the day. Maybe that's taking a moment to focus on your breathing. Simple, deep belly breaths cleanse your mind and reset your internal compass. Start there. See how you feel.
If you're wondering where else to begin, struggling to practice self-care, or are unsure of what you want or need to maintain a positive vibration, take a moment this week to make a few lists: capture what is currently working for you – the blessings, love, and practices already in place that support you. Next, list what you need to release in order to find stability, inner tranquility, and a higher vibration. If you feel inspired, continue on to list your goals and dreams, ideal partnerships, career, living situation… whatever comes to mind that feels right, true, and maybe even a little impossible. Then, write down self-care ideas that you'd like to incorporate in your daily life to support this best version of yourself. It can be as simple as the breathing technique mentioned above; a daily walk; a weekly get-together with a mentor or friend; taking up a new exercise class, going back to school, meditation… anything that you feel called to explore in the name of self-love, self-care, and in seeking a higher state of consciousness and vibration. There are no rules when designing a life journey uniquely tailored to you.
Self-care is compassion and kindness in action. Compassion and kindness are the doorways that invite you to be your best. Practice kindness and compassion for yourself, feel your vibe rise, and watch it radiate… deeply rooted in the flow of love.