You are brought into this World full of exquisite gifts, talents, thoughts, dreams, goals, and most importantly—Love. You have a soul-path, a Divine journey, and a reason for being here. All of this energy you bring to the planet is unique to you and fully supported by the Divine.
So what gets in the way of you living your life with full passion, intention, purpose, and Joy?
The answer to this question may feel a bit harsh, but that truth is what gets in the way of you, is oftentimes You.
The challenges the World offers you are an array of roadblocks that spring up out of nowhere, unavoidable and unplanned situations that crash your perfect plans. You will not always feel your best—sadness, illness, depression, and exhaustion are just a few things that rob us of our joy. Maybe you're surrounded by people and places that do not support or accept you as your true self, and that has an impact on how you engage with the world around you. 
There is a way to give yourself the stability, energy, and support you need to navigate and live your best life; the life you were born to experience. It's the art of building and setting boundaries.
Boundaries protect and preserve your energy. They give you the space to fuel your passions, help you define your needs, clarify your gifts, dreams, and goals. You simply cannot manifest your Divine-given gifts and talents if you are continuously stretched too thin by the people and situations around you.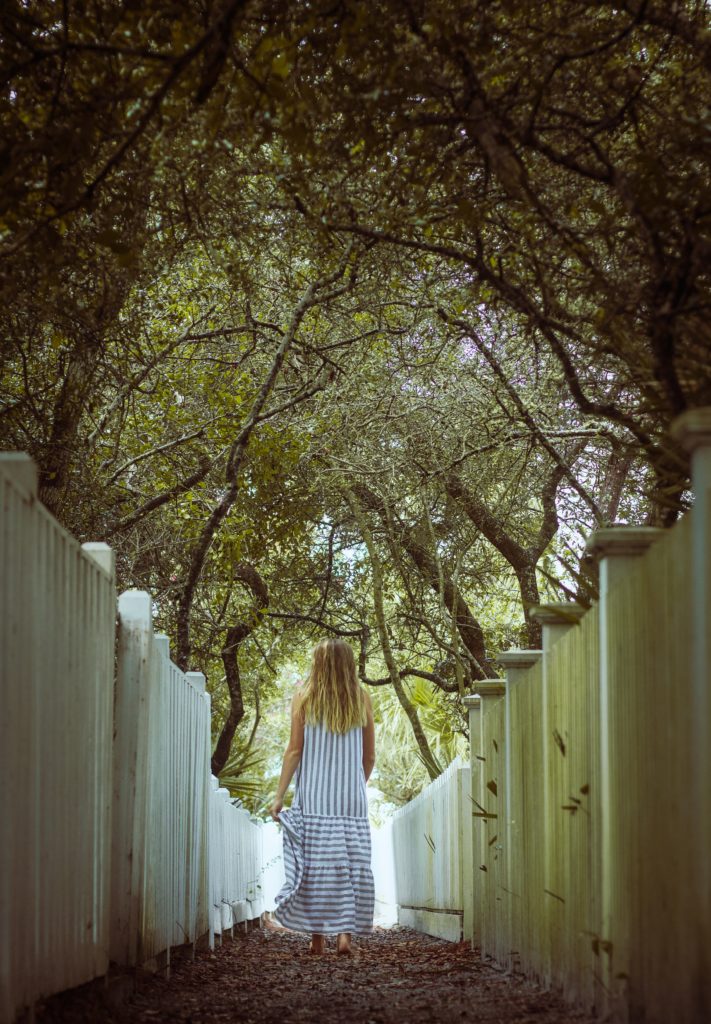 When you begin to set boundaries, it feels strange…. even selfish. Uncertainty and apologies begin to flow within and outside of you because for many of you, sticking up for yourself is a foreign concept. But the world needs you right now, more than ever, to begin to do just that: to stick up for yourself, to fight for the causes and justices you believe in, to be fully present with your family and friends, to share your gifts, and to give and be the love you were born to experience and receive.
The foundation of a boundary is first set when you recognize something is not working for you—it doesn't feel right because there's an internal alignment within you that is under tension, it has been inflamed. This is your soul lighting up, saying: "Stop. Pay attention to this feeling. This isn't working for your highest good." These moments can occur at work when someone has taken advantage of your time or talent. This can happen in your relationships when your partner isn't listening to your needs or treating you with the love and respect you deserve. In family situations, boundaries are most resisted, because families expect you to conform or behave a certain way so there is no disturbance in the hierarchy or traditions.
Socially, boundaries can cause flare-ups among friends, especially these days during COVID and social distancing. There's such antsy energy and uncertainty, with many people wishing this pandemic would just be over, that setting a boundary that respects your health and the health of others can irritate those around you that just want to get together "like old times."
Social justice and equality are the forces currently fueling our world—for good reason. Change must happen. No one was born to live in fear or oppression. Boundaries around this energy are being globally formed, shaped, negotiated, and pursued. You are feeling this, and hopefully, you are setting some boundaries of your own—deciding what you stand for, who you are, and where your lines will be drawn. 
Boundaries are Power. They change the world, they change the way people view and respect you, and they are here to protect and nurture your highest-self. When you set boundaries the energy shifts, allowing the people, situations, and experiences that serve you best to finally have the room to support you fully. The other situations, people, and scenarios that drained you before will fall away. Only you know what's right for You. Listen to that, and honor it. That's how you set a boundary. That's how you get out of your own way. That's how you can live full of Joy, abundance, energy, and Love.